Search:

The Carillon Passages
All Titles
Notices are posted by 10 am Monday through Saturday

❮ Go Back to Listings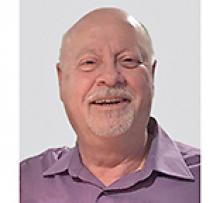 IVANO BUCCINI
Date of Passing: Mar 06, 2020
Send Flowers to the Family
Offer Condolences or Memory
IVANO BUCCINI

It is with heavy hearts that we announce the peaceful passing of Ivano Buccini, after a determined battle with cancer, on the afternoon of Friday, March 6, 2020.
He left to mourn his treasured boys, Jon (Silvana) and Paul (Heather), his nephew (son number three) Tyler Harsant (Edina), his sisters, Igina Caputi and Pia (George) Dorbolo, and many nieces, nephews and cousins.
Ivano was predeceased by the love of his life Marie-Jeanne (2007), his cherished sister Elizabeth (2004), and his parents, Adalgisa (1990) and Giuseppe (1991).
In his final days, Ivano expressed to his family that he wanted to extend a heartfelt "Thank you, and farewell" to his many beloved family members, friends, colleagues, and students for filling his life with joy and meaning. Ivano wanted to say a special thank you to his cousin Domenico for a lifetime of shared love, but especially everything he did in the last year. He always said Domenico was his guardian angel.
Mass of Christian Burial will be celebrated on Saturday, March 14, 2020, at Holy Rosary Parish, 510 River Ave. Condolences will be offered at 9:00 a.m., followed by the funeral service at 10:00 a.m., with reception to follow. A private family interment will take place at a later date.
In lieu of flowers, please make a donation to World Vision.
Ti amiamo per sempre. Quanto ti amiamo. Riposa in pace, Papa.

Family and friends may sign a
book of condolence at www.desjardinsfuneralchapel.ca

Desjardins Funeral Home
204-233-4949


As published in Winnipeg Free Press on Mar 10, 2020
Condolences & Memories
(17 entries)
Mr Buccini was my grade 9 teacher when I was a student at Brookland Jr. High. He was a fabulous teacher. He was such a caring soul towards his students. He would tell jokes that weren't funny at all. I'd sit and just look at him, he'd say "wasn't that funny?" Ummmm no. I really appreciated Mr Buccini. Thank you sir for all you did as a teacher and as they say "if you can read this, thank a teacher" God bless you and rest in peace - Posted by: Ericka (Heise) Jathan (Former student) on: Apr 23, 2021

Dear Mr. Buccini, I thought of you today and looked you up on facebook, I was very saddened to read you had passed. I've thought of you from time to time and wondered about how to connect with you again. I was one of your students at St. Charles elementary school and first met you when you taught there from 1971 to at least 1973. I knew you for a relatively brief time (ie) grades 4 to 6, but you made a huge impression on me. I am 59 now and am married with two children, I am a retired RN, and my husband is an Anglican priest and Dean of the cathedral here in Brandon. For what it's worth, I am praying for you and your beloved family at this very challenging time. You were an incredible teacher and friend to all, I'm glad you are without pain, and in the nearer presence of God. I will never forget you. Heather - Posted by: heather bernhardt nee nield (student) on: May 15, 2020

l was one of Mr. Buccini's students at Brooklands Jr. High School. I really liked Mr. Buccini as a teacher, he always gave myself direction during my class and when asked questions would either let you figure out the answer or help you along to find it. l have always had and have fond memories of Mr. Buccini, during classes and sports. I am sorry for your loss he was a true teacher and a gentleman. Thank you Mr. Buccini. - Posted by: Linda Nimshon (Brookland Jr. High Student) on: Apr 09, 2020

You were the perfect definition of a gentleman and a scholar. St. Patrick's Day would be your 73rd birthday. I would like to take this opportunity to share with others the amazing man you were, and the memories you've left behind. Ivano, you were a wonderful colleague, friend and example of how to live the good life. We met a number of years ago and worked together, teaching. I was about a dozen years into my career and you were coming out of retirement, back to teaching, because you were bored and loved it so. You were friendly, cheerful, warm, gregarious, giving, kind, proud, humorous, encouraging, and fiercely loyal. All qualities we can emulate. I have never met someone as humble and generous as you. Your heart was full when you were giving to and sharing with others. I have too many memories to list, but will share a few of my favourites. You were a wonderful cook, who shared his love through food. An invite to a meal, cooked by you, involved multiple courses and leaving so full, I needed to be rolled to the car! I recall meals prepared for us in the school kitchen, at celebrations at your home and with you in restaurants for "choir practice" or while away on work trips. You invited us to celebrate end of year wind-ups at your home. Your welcoming home was full of memories and photos of travels with your dear wife and pictures of your beloved boys growing up. Each piece on display held a story close to your heart. Your backyard involved a lovely sitting space around the pool. You even hired a food truck for us to enjoy one year – and wouldn't even let us pay for our share! So very generous, always. I recall you treating us to a winery tour at the Peller Estate in Niagara on the Lake. I will forever and always think of you when I see a glass of red wine. It was my favourite when you would toast us in Italian. You could have been telling me I had something wrong with me, but it sounded so very romantic! We had many laughs in the staff room over jokes about the shaving of mustaches, learning the difference between a pencil skirt and a ballpoint skirt, and how to notice accidental stains or bleaching on the clothes we wore to work. Never mind the worries of accidentally tucking a skirt into my slip or nylons. It still makes me laugh when I smell Vicks-Vapo-Rub and remember the utter shock and disbelief that you thought I was nuts because I think it smells nice! We made a humorous pair in the scavenger hunt and race to the Overby's on another wind up. You were the perfect partner with a wealth of knowledge, to help me solve the clues. My trusty navigator, reading instructions from the passenger seat. Lots of laughs were had on that June day. Forever and always, you joked that for a mere $5 you'd set me up and find me the love of my life. And, the funny jokes back and forth that you wished you were 35 years younger so that you'd have a chance. But, my dear Ivano, if you are old enough to be my dad, I cannot date you, ever! Always the same banter, back and forth. I met you after your dear wife, MJ, had passed. I have never known a man to speak so highly of his wife; so in love with her after so many years together. Your memories were as fresh as though they had just happened. You spoke of her with such love and affection. I'm so very sorry you lost her when you did. Every woman wishes for a love like that. She was blessed to have you. And proud papa doesn't begin to describe the fierce pride you had for your boys, Jon and Paul. You'd share stories of childhood memories, family trips and the pride you had now of their next accomplishments in life – careers, homes and finding the loves of their lives. They are just as proud to be your sons. You were always willing to teach, explain and debate any topic that came up. I will recall watching you and Michael switch from the most serious philosophical or political discussion to teasing me about baking cupcakes. The littlest ones in the school, whom I taught, were so proud to surprise you for your birthday with cupcakes that looked like a platter of spaghetti and meatballs. You spoke so fondly of your childhood in Italy, your family still there, and your return trips. We used to joke that we would plan a staff trip over a summer so you could show us where you grew up. Oh, how I wish that trip had become a reality. Every Friday night, you would still get together with your high school buddies for a meal and some wine. How many people can say they have friendships that have lasted decades long? It speaks to the quality of friend you were and the loyalty you showed for a lifetime. In your later years, you signed up for an Italian class. When I asked why, it was to improve your written skills so you could record your family history for your boys. Always room to learn more. Always reading, always learning. So strong in your convictions, and arguing points respectfully that you held near and dear to your heart. When you got your convertible, we teased you about getting a hat and scarf so you wouldn't burn the top of your head while you cruised in the summer sun. You were always ready to head on to your next adventure. I was very thankful on a recent trip to Italy that you were safe when an earthquake hit. I was so worried for you and grateful when you were home safely. I recall another time, I drove behind you for a time as we were both headed home. I teased you that you were driving like a Grandpa on a Sunday and that the gas pedal was on the right. My attempt at Italian was that you would now be known and "Nonno Ivano!" Uh-oh, Sandy – big mistake. You didn't care for it much, but knew I was teasing you with and it was all meant in fun, with love. I will miss you, Nonno. I learned that you were ill, too late to visit. I will forever be sorry for that. However, as Jon told me, that is just how you wanted it. You wouldn't have wanted us to come and visit and see you unwell. So, I will thank you for that and will be grateful for many happy memories with you. At your service, Father Sam added in some humour wherever he could, just as you would have wanted. And your boys – Jon, Paul and nephew Tyler, along with their wives/partners greeted everyone warmly, just as you would have. Jon shared a touching eulogy and beautiful poem he had written for you. He mentioned the legacy you've left behind – with family, friends, colleagues and countless students. One I'm proud to be a small part of. I will cherish my memories with you, dear Ivano. I will do my best to carry myself forward as you would have; with class, with grace and with kindness for others. I know that you were greeted in Heaven by your loving wife, and that you'll rest in peace, reunited with her once again. I'll toast you with a glass of red, until we meet again. You will be missed, dear friend. With love, Sandy - Posted by: Sandy Masniuk (Colleague/Friend) on: Mar 17, 2020

As a close friend of Jonny's, Mr Buccini was always around to chat and laugh with us, and give us heck when we were acting out. He was a kind person and a great man. My love and condolences go out to Jonny, Paul, Tyler and all of Mr Buccini's family and friends. - Posted by: Denny Azevedo (Friend of Jonny) on: Mar 14, 2020

I never had Mr. Buccini as a teacher, but he was always really good to talk to, and so very generous with his time and knowledge. I'll never forget the time he shared with my world issues class his story about coming to Canada as a young boy. Over the years, I saw him a few times in Garden City and then realized his connection to my friend and mentor, Silvana. My deepest condolences to all his loved ones -- you are his constellation. - Posted by: Elan Marchinko (Silver Heights Alum, Friend of Silvana) on: Mar 13, 2020

As a former student at Silver Heights, I had the pleasure of having Mr. B as teacher on more than one occasion. Not only was he a phenomenal teacher but he had a way of connecting with students and challenging them to reach towards higher learning. He also fostered a mutual respect which showed in the admiration his students felt towards him. Mr B did a speech at our graduation 30+ years ago, he identified a few of the students that stood out for various reasons, humour, intelligence, athleticism, etc., I was none of those things, just a quiet kid that had trouble fitting it, felt pretty insignificant to be honest. During this speech, Mr B mentioned me, he identified me as a quiet but diligent, often forgotten kid who just did her work, caused no trouble, etc. I tended to fade into the background, but he said he always knew I was there and some other kind and thoughtful things. I remember crying because for the first time ever I felt "seen" and validated. I've never forgotten that acknowledgement and it was a life changing moment for me, I still get choked up when I remember it. It is something I carry with me all the time, something I needed and he knew it! My sincerely condolences go out to the family and friends of this amazing man/teacher, gone but never forgotten RIP Mr. B. You made a difference in many lives! - Posted by: Lisa (Former student Silver Heights ) on: Mar 12, 2020

I had the privilege of being a student of Ivano at Silver Heights in the 1980's. To say that he was a wonderful teacher is an understatement. He was a gifted teacher who was truly beloved by the students who were lucky enough to take one of his classes. His classes were challenging and despite going on to many years of university, it is his classes that live on so vividly in my memory. He would rarely give an answer to a question but would rather throw out tantalizing questions to the class who would then debate endlessly while he moderately enthusiastically. I remember him as an idealist, a philosopher, a cheerleader and a gentleman. He was a memorable man who shared his gifts with generations of kids who won't forget him. My sincerest condolences to his family. - Posted by: Daron Dolynchuk ((former student)) on: Mar 11, 2020

Ivano was a true mentor and friend. I owe so much of what I have to him and was truly blessed to have known him. Rest well, my dear friend. - Posted by: Brian Hull (Friend and colleague) on: Mar 11, 2020

My Condolences to Ivano's family. He was a good friend and classmate at St. Paul's High School. Class of 66. - Posted by: Stewart McDonald (Classmate and Friend) on: Mar 10, 2020

Mr Buccini was a teacher who definitely cared about his students. As a student of his at Brooklands junior high school, his compassion and commitment to the Brookland community children was exceptional. Rest In Peace ... Great teacher! - Posted by: Jim N (Student) on: Mar 10, 2020

We worked together for many years at Brooklands. Ivano was a great teacher and well respected by students and staff. My deepest sympathy to his family and friends. - Posted by: Mark zebrun (Colleague ) on: Mar 10, 2020

Caro Ivano, Noi alla Dante ti manccherai. Riposa amico. - Posted by: Flavia Fabio (friend) on: Mar 10, 2020

Ivano was an outstanding teacher. His enthusiasm was infectious! - Posted by: Tom Carlyle (Colleague) on: Mar 10, 2020

Ivano was a classmate of mine in the teacher training course at U o M in 1968. My sympathies to the family - Posted by: Eugene Shistowski (Acquaintance) on: Mar 10, 2020

Mr. Buccini was a teacher that made a difference in a student's life..thank you for making a difference in mine. My sincere condolences to his family. - Posted by: Anna-Maria Colman nee Silvestrin (Former student) on: Mar 10, 2020

Mr. Buccini was my favorite English Teacher. He was caring and engaging. He knew how to make English come alive and often would use song lyrics to teach poetry. His smile and laughter are what come to mind the most when I think of him. My deepest condolences to his family and friends. - Posted by: Tracey Lewadny (Former Student) on: Mar 10, 2020
Email Alerts
Sign up for free email alerts of new obituaries for specific people, towns & more.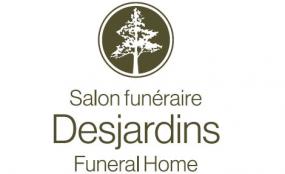 Desjardins Funeral Home
357 Des Meurons St. (Map)
Ph: 2042334949 | Visit Website
❮ Go Back to Listings