Search:

The Carillon Passages
All Titles
Notices are posted by 10 am Monday through Saturday

❮ Go Back to Listings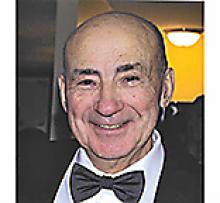 CYRILLE HUBERT (CY) OUIMET
Born: Feb 09, 1929
Date of Passing: Oct 08, 2020
Send Flowers to the Family
Offer Condolences or Memory
CYRILLE HUBERT (CY) OUIMET

Cy Ouimet left this life October 8, 2020, in the loving embrace of Lucille, his wife and constant companion of 68 years.
Left to comfort Lucille are Cy's remaining sibling Adelard, sister-in-law Marie (Jean-Leon), son Marc (Cynthia Hunt; Chloe and Michael; Del and Devin, Phoenix); daughter-in-law Marilyn (Guy: Brigitte and Chris, Aidan, Drew; Patrick and Lisa, Cassidy, Logan).
Cy's extended family numbers in the hundreds. His circle of friends, fellow church members, students and business associates are too many to mention here. His life had countless intersections and most turned into lifelong friendships. One cannot overestimate Cy's charm and warmth, wit and integrity. His was a friendship to be valued.
Cy was born February 9, 1929, to John and Celina Ouimet of Union Point, MB, the youngest of four brothers, Adrien, Michel, Jean-Leon, Adelard; and five sisters, Marcelline, Yvonne, Marie Reine, Simone, Phelexine.
It was a homesteader's life in the Red River Valley...a small farm and a small house brimming with life and laughter. Union Point, a suburb of Aubigny, MB, nestled in a crook of the mighty Aurigny Red and sometimes under it. Before electricity...far before running water. Living off the land meant living with it and the Ouimet clan thrived, leaving a proud legacy of pioneer spirit, Manitoba grit and most importantly…that dry Ouimet sense of humour. These were among the funniest people to walk the earth. Uncontrollable laughter, good times and bad. You certainly didn't want any of the uncles sitting behind you at a funeral.
To hear tell, the constant flurry of hockey or baseball games, socials, weddings, picnics carnivals, tournaments and holy day celebrations were only occasionally interrupted by the realities of life on the farm. Work hard, play harder. One's performance on the field of play was every bit as telling as one's work in the field. Sometimes it was the same field.
Cy could get the ball over the plate, with Pere John gleefully tipping him $5 a strikeout in the close games. He knew what to do with (and without) the puck. He could find his way around the dance floor. He could finesse a small slam and as it turned out, he could make a balance sheet sing.
A solid understanding of the cycles of life was essential for survival on the homestead. Cy started mapping his trajectory early on. He received his teacher's permit in 1949 from L'Ecole Normal in Winnipeg and then it was off to Maple Creek, MB and a proverbial one room sod hut schoolroom. A year later he began his brief tenure at the Boy's School in St. Norbert. This career move might have had something to do with certain events which occurred during the Great Flood of 1950. Cy had washed up at the then Oblate Novitiate in St. Norbert, shelter from the storm for large swaths of southern Manitoba refugees. It was there he and Lucille met, fell in love and resolved never to part. Together through thick and thin, living the true Word with every breath. And that word was Love.
Cy and Lucille wed in 1952 and set up housekeeping the Boy's School second floor residence. In short order Cy and Lucille had their first son Marc and built the house they would live in and cherish until its sale this year. Cy started a new job with Investors Group. Brother Guy arrived in 1955 and the lineup was set. What a wonderful time and place to have a family! St. Norbert straddled country and city. Horseback riding in the morning, a matinee at the Met in the afternoon. The boys became altar boys, Boy Scouts, students and above all - volunteers. Service to the community was a sacred trust.
Cy blossomed at Investors. These were tough assignments but the farm boy from Union Point was more than up to the challenge. From the outset and particularly during the early sixties Cy was instrumental in piloting the firm into that brave new world of computer analytics. He would later lead the Audit Department up to his retirement. Cy insisted everyone meet his high standards of professionalism. Pity the poor junior programmer who showed up wearing a turtleneck in lieu of the standard white shirt and tie. Sandals were just cause for dismissal. But he also had their back, was revered by generations of fellow workers and in all matters trusted by his employer. Passion and drive. Integrity.
Cy embraced his new community and the Parish of St. Norbert. The Knights of Columbus, Boy Scouts and community club benefitted from his enthusiasm and energy and he soon became an important part of this tightly knit little French-Canadian village. Lifelong bonds never to be broken, everlasting friendships forged from shared joys and tragedies.
Cy and Lucille were united in their devotion to the Church, were full and eager participants in every aspect of parish life. They were front and centre at every pancake breakfast, fall dinner, fund raiser, square dance and bingo. Together they unfailingly attended baptisms, first communions, weddings and funerals. They were long time choir members with Cy a featured bass. He proudly sang the "Minuit Chretien" at the 'messe de minuit' at L'Eglise St. Norbert this last Christmas. Traditions were to be treasured.
As the seasons turned into years Cy continued his climb to the top of his profession, obtaining his R.I.A. degree in 1961. Cy never abandoned his teaching roots, schooling generations of fledgling CPA's in the fine art of number-crunching. Cy lectured in the R.I.A. Programme for several years and served as Chairman of the Winnipeg Chapter in 1978 to 1979. He set standards of procedure and performance which no doubt influence the industry to this day. Legacy mattered.
Cy retired from IG in 1990 however remained active in the retiree's association for many years. Countless hours of service to his church and community followed over the next quarter century. You can still see the fruits of his labor of love at the Chapel de la Dame du Bon Secour which he and his friends restored one glorious fall a lifetime ago. Cy continued to give of himself right to the end… serving hot lunches at Siloam Mission every Monday. He stayed in great shape and tended his garden as long as he could, finally conceding the local deer their turf a couple of years ago. He eventually learned how to relax. Cy and Lucille cultivated the arts, attending countless plays and concerts and oh, those lazy afternoons cheering on the Goldeyes. They loved to travel, crisscrossed the globe together and enjoyed RV camping throughout the province. They eventually parked the camper at the Lilac Campground where they held court for decades. They also loved coming home to that pristine little house on Avenue de L'Eglise. Over the years, from their living room window, they watched their beloved little village grow, yet somehow never really change.
Cy lived an exemplary life on the straight and narrow, guided by his religion and upbringing. His principles never wavered nor did he ever betray them.
Loyalty, devotion and dignity.
Modesty, humility and piety.


The family will be holding a private ceremony at Desjardins Funeral Home on Tuesday, October 20, 2020, at 2:00 p.m. CST.
The event will be available for livestream at:
www.livememorialservices.com/Home/ServiceDetail/6968
All are invited to virtually attend or alternately save the event for later viewing.
The family encourages everyone to share their memories of Cy on either the Desjardins website or the Free Press 'Passages' site.
Selected postings will be shared with the wider group of viewers at the virtual event.
The family wishes to thank the staffs of the St. Boniface Hospital Palliative Care Wing and Manoir de la Cathedral for their kind attention to Cy and the family over his final days.
Well wishers are requested, in lieu of flowers, to donate to 'Development and Peace' at: 1425 Rene-Levesque Blvd., West 3rd Floor, Montreal, Quebec H3G 1T7.
Family and friends may sign a
Book of Condolence online at
www.desjardinsfuneralchapel.ca.

Desjardins Funeral Home
204-233-4949


As published in Winnipeg Free Press on Oct 17, 2020
Condolences & Memories
(8 entries)
I remember Cyril growing up, but more when I cross path when I was walking during spring through fall within the last 10 years, I was sad when they put up their house because I was losing a good neighbour. Ginette Dowinski - Posted by: ginette roxanne dowinski (a neighbour from st norbertre) on: Mar 17, 2021

Dear Uncle Cy, I will always remember when you brought us fishing as kids, the great efforts you put into teasing us such as with the raspberry going in one ear and out the other, you were loving and you were also a man of high standards who commanded respect, we knew that if things were going to get done, if it was with you, they were going to get done right ... I know you're in a better place with Guy and now with both of you having the job of watching over Matante Loulou, I will raise my glass to when we meet again at another family reunion to hear more of your spirited and animated stories and conversations with la famille. Love you Mnonc Cy. - Posted by: Ed Dufort (Nephew) on: Oct 21, 2020

Cy always had a smile on his face. At every family gathering, I knew I could have a good conversation with Cy that made me feel better. He was a calming presence as well and like many wise men, he listened more than he talked. His family and friends will miss this kind gentleman. May he Rest In Peace because he left this world better than when he entered it. Godspeed. - Posted by: Marcia Hunt (Sister of daughter-in-law) on: Oct 20, 2020

My sincerest sympathy and condolences to the whole family. I had the great pleasure of many weekend visits to St. Norbert with Marc as a kid and Cy was always kind and funny. He was a great man who left an amazing legacy through his children and grandchildren and beyond. Treasured memories and much gratitude for the opportunity. I know his memory and influence will live on for a long time. - Posted by: Jeff (Magyar) Robson (Greatly inspired by Marc & family) on: Oct 20, 2020

Cy was one of the nicest men I ever met. He always encouraged us "younger accountants" to become involved and serve on as many committees as we could. He greeted us at all events with a big smile and never forgot your name. - Posted by: Lorna Kirkness (Fellow CMA) on: Oct 18, 2020

Sincere condolences to Mrs. Ouimet, Marc and family, and Marilyn and family. So sorry to hear of your loss. I fondly remember growing up in St. Norbert and how the Ouimet family was such an important and vibrant part of that lovely community. In more recent years I remember a birthday occasion in my home that was shared with my mother (she was born the same year but two days earlier) -almost twins. Mr. Ouimet always had such a twinkle in his eyes that you wondered what he was thinking and what he would be saying next. His was a life well lived. Such a good role model for us all. May God bless you through the coming days and give you strength and peace. Rick and Michele (Takoski) Hemmerling - Posted by: Michele and Rick Hemmerling (friend ) on: Oct 18, 2020

M. Ouimet was my brother's grade 5 teacher. I remember Jules telling me that he was his favourite teacher. I well remember their house on Avenue de l'Eglise but more importantly, the charm of its occupants. Lucille and M. Ouimet were both very charming and gregarious; they were active participants in our wonderful St. Norbert community. I have fond memories of both. My condolences to his family. May his memory be a blessing. Denise Lord (Montreal, Quebec) - Posted by: Denise Lord (my brother's grade 5 teacher) on: Oct 17, 2020

I have so many wonderful memories of Uncle Cy. His kindness, gentleness, generosity and of course his very dry, sense of humour. What stands out were the annual New Year's Day visits. These started while I was a young girl and, with my parents, we would visit my great aunt and great uncle, Lucille's Mom and Dad. Eventually Cy and Lucille took over the hosting and as I married and had my own children and eventually grandchildren, those visits continued. Cy always had a bottle of Scotch ready for Dad and I to toast the start of a new year. Lucille would have a roast in the oven for dinner with their boys and families, and Marc would come trudging in, covered in ice and snow, having walked all the way from his home on the other end of the city. Chatter, laughter and good company. Those are the very best memories. Lucille and I had lunch together in the summer of 2019. I picked her up at 11:00 a.m. and off we went. At 2:00 p.m. I took her home and popped in to say hello to Cy. That "hello" include much conversation which brought us to 7:00 p.m. when Cy went out to pick up dinner. I left at 9:00 p.m. Visiting with Cy and Lucille was always so easy and entertaining, that time just flew. Unfortunately, that was the last time I saw Cy, but it was a day, like so many others, that I will remember with a smile and cherish. Frank and I send our prayers and thoughts to Lucille, Marc, Cynthia, Marilyn and their children and grandchildren. We are all fortunate to have known and loved Cy. ❤️ - Posted by: Lorraine & Frank Restall (Niece ) on: Oct 17, 2020
Email Alerts
Sign up for free email alerts of new obituaries for specific people, towns & more.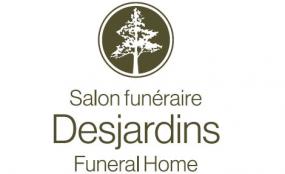 Desjardins Funeral Home
357 Des Meurons St. (Map)
Ph: 2042334949 | Visit Website
❮ Go Back to Listings