Search:

The Carillon Passages
All Titles
Notices are posted by 10 am Monday through Saturday

❮ Go Back to Listings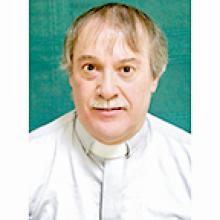 RENE CHARTIER
Born: Feb 03, 1955
Date of Passing: May 29, 2022
Offer Condolences or Memory

RENE CHARTIER

L'abbé René nous a quitté subitement le 29 mai 2022 à l'âge de 67 ans.
Il laisse dans le deuil ses frères et soeurs: Pierre (Irène Fillion), Jules (Suzanne Gratton), Louise (Léon Fillion), Henri, Michel (Gisèle Vielfaure), Aurel (Mona Parent), Bernard (Lucie Grégoire), Monique (Chuck Kroeker), Laurette (Aurèle Houle), Raymond (Nicole Desautels) et Joël; au-delà d'une centaine de neveux, nièces, petits-neveux et petites-nièces; sa marraine, Tante Cécile (August Flegel), ses oncles Paul (mAfr) et Joseph (Norma Coffey) et sa tante Marguerite. René fut précédé dans la mort par ses parents Léopold (2005) et Florence, née Sorin (2018); ses grands-parents: Jean Sorin et Marie-Thérèse (Baudry), Alfred Chartier et Octavie (Laferrière); sa soeur Paulette, ses belles-soeurs Marise (née LeBlanc) et Michelle (née Barnabé) ainsi que plusieurs membres des grandes familles Chartier et Sorin.
Il laisse également dans le deuil Mgr. Albert LeGatt, Archevêque de Saint-Boniface et tous ses confrères prêtres de l'archidiocèse ainsi que tous les fidèles des paroisses qu'il a desservies à travers les 39 ans de ministère sacerdotale de même que nombreux amis et connaissances. Ordonné le 20 août 1983, il fût nommé à ces diverses charges pastorales:
- Vicaire à Saints-Martyrs-Canadiens, 1983 à 1986
- Curé à Holand, Treherne, Cypress River, 1986 à 1992
- Curé à Powerview / Stead, 1993 à 2001; Pine Falls a été ajouté à cette charge en 1998
- Administrateur paroissial à Sainte-Anne et Région, 2001 à 2002
- Curé à Sainte-Anne, 2002 à 2011
- Année sabbatique : 2011 à 2012
- Curé à Ile-des-Chênes et Saint-Adolphe, 2012 à 2018
- Curé à Beauséjour / Anola, 2018 à 2022
L'abbé René fut un pasteur qui prenait à coeur son ministère. Avenant, souriant, plein d'énergie il se donnait beaucoup à ses paroissiens, avec une place de privilège donnée aux jeunes familles. Il rendît aussi bien service au niveau diocésain, siégeant sur plusieurs conseils pastoraux et administratifs. Il fût Aumônier d'état pour les Chevaliers de Colomb 2013 à 2016 et Aumônier des Scouts du Manitoba 2002.
René est né à l'Hôpital St-Boniface le 3 février 1955, le quatrième enfant de sa première grande famille. Il a passé sa jeunesse sur la ferme laitière au large de Ste-Agathe. C'est au cours de cette première étape de sa vie que les bases ont été posées. Homme de maintes passions, René répandait sa joie de vivre, vouait un respect profond pour la nature, cultivait son goût pour le voyage, respectait ses proches, travaillait avec acharnement et engagement aux projets qu'on lui avait confiés tout en honorant ses parents et ses racines. Il était toujours à l'écoute avec ses oreilles, mais surtout avec ses yeux et son coeur.
Dans la vingtaine, répondant à l'appel de Dieu, René a entrepris ses études en théologie à l'Université St-Paul à Ottawa. Il s'apprêtait à entrer dans sa deuxième grande famille. René fut ordonné prêtre à Ste-Agathe le 20 août 1983 par Mgr. Antoine Hacault. A l'image du Seigneur, il « laissait venir à lui les petits enfants » par les baptêmes, les retraites, les voyages en canot et les mariages de plusieurs d'entre eux. Son sens d'entrepreneur, sa franchise et son don de rassembleur ont bien servi à ceux qui l'ont côtoyé lors de la construction de l'église à Holland, des rénovations de l'église de la région pastorale de Ste-Anne, ainsi qu'avec les groupes tels que les Chevaliers de Colomb, le mouvement Scout, entre autres. Etre au service inconditionnel d'autrui était son mantra.
La famille est tout ce qui compte! Merci, René, de tous tes dons que tu as si gracieusement partagés lors de ta vie.
Veillée de prières: le vendredi 17 juin à l'église paroissiale St. Mary à Beauséjour:
- 18 h 30: visionnement
- 19 h: prières
Messe des funérailles: le samedi 18 juin à la Cathédrale St-Boniface:
- 11 h 30: visionnement
- 12 h 30: éloges
- 13 h: Messe des funérailles, présidée par Mgr Albert LeGatt
- L'inhumation suivra au cimetière de la Cathédrale St-Boniface.
La famille et les amis peuvent signer le livre de condoléances en ligne au www.desjardinsfuneralchapel.ca

RENE CHARTIER

Father René left us suddenly on May 29, 2022 at the age of 67.
He is survived by his brothers and sisters: Pierre (Irène Fillion), Jules (Suzanne Gratton), Louise (Léon Fillion), Henri, Michel (Gisèle Vielfaure), Aurel (Mona Parent), Bernard (Lucie Grégoire), Monique (Chuck Kroeker), Laurette (Aurèle Houle), Raymond (Nicole Desautels) and Joël; many nephews, nieces, grandnephews and grandnieces; his godmother Cécile (August Flegel), his uncles Paul (MAfr) and Joseph (Norma Coffey) and his aunt Marguerite. René was predeceased by his parents Léopold (2005) and Florence (née Sorin) (2018); his grandparents: Jean Sorin and Marie-Thérèse (Baudry), Alfred Chartier and Octavie (Laferrière); his sister Paulette, his sisters-in-law: Marise (née LeBlanc) and Michelle (née Barnabé), as well many other members of the extended Chartier and Sorin families.
He is also survived by Most Reverend Albert LeGatt, Archbishop of Saint-Boniface and all his brother priests of the archdiocese. He will be much missed by all the faithful of the parishes he served over 39 years of priestly ministry as well as his numerous friends and acquaintances.
Ordained August 20, 1983, he served in the following pastoral appointments.
- Assistant at Saints-Martyrs-Canadiens, 1983 to 1986
- Pastor at Holand, Treherne, Cypress River, 1986 to 1992
- Pastor at Powerview / Stead, 1993 to 2001; Pine Falls was added in 1998
- Parochial Administrator at Sainte-Anne et Région, 2001 to 2002
- Pastor at Sainte-Anne, 2002 to 2011
- Sabbatical year: 2011 to 2012
- Pastor at Ile-des-Chênes et Saint-Adolphe, 2012 to 2018
- Pastor at Beauséjour / Anola, 2018 to 2022
Fr. René was a shepherd who took to heart his ministry. Sociable, smiling, full of energy, he gave of himself very much to his parishioners, with a special attention to young families. He also contributed much at the diocesan level, being a member of several pastoral and administrative councils. He was State Chaplain for the Knights of Columbus 2013 to 2016 and Chaplain for Scouts du Manitoba 2002.
René was born at St. Boniface Hospital on February 3, 1955, the fourth child of his family. He grew up on a dairy farm near St. Agathe. During his childhood, the foundations of his life were formed. He was a man of a great many interests. Throughout his life, he communicated a 'joie de vivre', a passion for nature and travel, and a deep respect for those around him. He worked tirelessly on the projects entrusted to him, always attentive to his parents and his roots. He listened with his ears, but also with his eyes and his heart.
While in his 20s, René responded to a calling from God and undertook theological studies at St. Paul University in Ottawa. He prepared for entry into his second great family. René was ordained priest in Ste. Agathe on August 20, 1983 by Archbishop Antoine Hacault. Following the example of Christ, he "welcomed the little children" for baptisms, on retreats, canoe trips and, later, marriages. His entrepreneurial flair and his ability to bring people together served him well during projects such as the construction of the church at Holland, renovations to the church in St. Anne and during his years of participation in the Knights of Columbus and the Scout movement. To be at the unconditional service of others was his mantra. Family was of the utmost importance. Merci, René, for all the gifts you graciously shared throughout your life.
Prayer Vigil: Friday June 17 at the Parish Church of St. Mary in Beausejour:
- 6:30 p.m.: Public viewing
- 7:00 p.m.: Prayers
Funeral Mass: Saturday, June 18 in the St. Boniface Cathedral:
- 11:30 a.m.: Public viewing
- 12:30 p.m.: Eulogies
- 1:00 p.m.: Funeral Mass presided by Most Reverend Albert LeGatt
The interment will follow in the Cemetery of the St. Boniface Cathedral.

Family and friends may sign a book of condolence online at www.desjardinsfuneralchapel.ca.
Desjardins Funeral Home - 204-233-4949
As published in Winnipeg Free Press on Jun 14, 2022
Condolences & Memories
(3 entries)
Sincères sympathies a vous tous les beaux, bons enfants de Florence et Leopold! Des souvenirs nous en avons... Rene a grandi sous nos yeux puis avons connus son cheminement dans sa vie. Mais l'occasion de lui parler s'est présenté en mars 2018, lorsque qu'il a accepté de présider aux funérailles de son 2 ième cousin, Marcel qu'il ne connaissait pas. Il était tout oreille pour le connaitre et s'est fait des notes. Il avait un sens joviale! Nous avons apprécie ses suggestions, son partage. Il se sont assurément rencontré et avec Florence et Leopold piquer une bonne jasette. Maintenant il connait Marcel. Il faut penser qu'ils sont tous jeunes du même âge. Réalisez aussi qu'il est plus prêt de chacun. N'hésitez pas de lui demander de l'aide c'est tout ce qu'il a à faire. De quelle façon pouvez-vous l'identifier dans la nature! Amen - Posted by: Theresa Baudry (cousine a sa mère Florence par mariage = a toute la famille) on: Jun 15, 2022

Our condolences for the sudden loss of your dear brother and a holy man of God. May the Lord Bless you and keep you. May the Lord be gracious to you and grant you peace. Amen. - Posted by: John & Tracy Connelly (Friends of Michele and Gisele Chartier, in-laws of Rheal Chartier) on: Jun 14, 2022

J'offre mes plus sincères condoléances à 'toutes les familles' de l'abbé René. L'avis de décès décrit avec exactitude le garçon qu'il était ainsi que l'homme qu'il est devenu. Une grande perte pour ses familles et pour la communauté franco-manitobaine. Qu'il repose en paix, avec toutes nos prières. - Posted by: Roger Bilodeau (ancien confrère de classe à l'école élémentaire de Ste-Agathe) on: Jun 14, 2022
Email Alerts
Sign up for free email alerts of new obituaries for specific people, towns & more.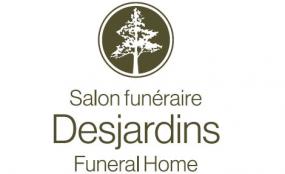 Desjardins Funeral Home
357 Des Meurons St. (Map)
Ph: 2042334949 | Visit Website
❮ Go Back to Listings